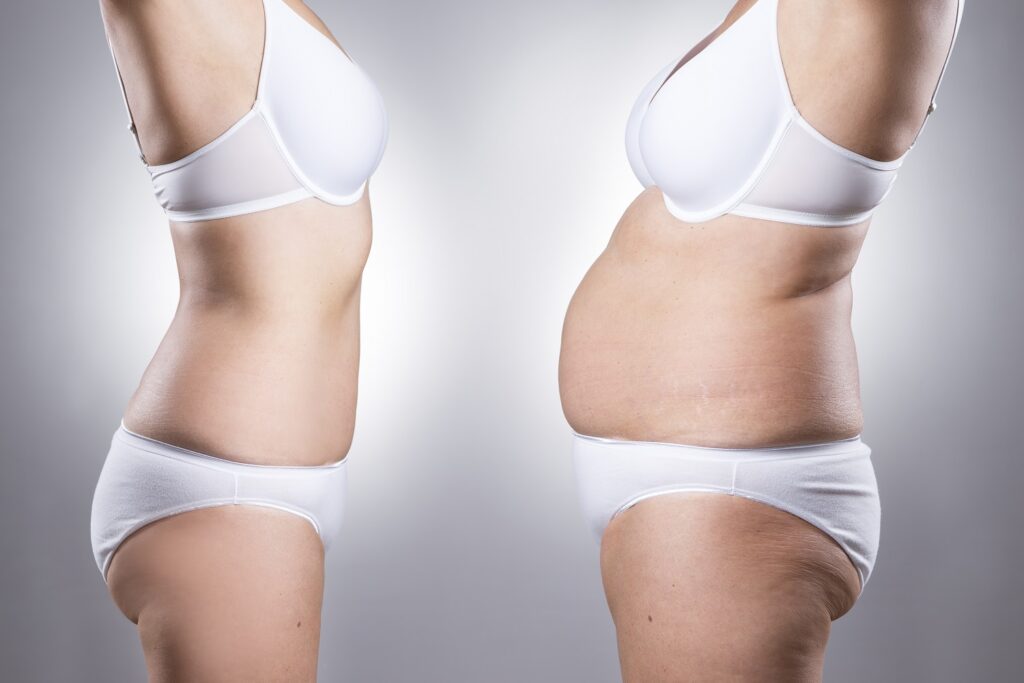 The desire for a toned and flat abdomen is a common goal for many people. Peoples want to know that Does Insurance Cover Tummy Tuck. While a healthy diet and regular exercise can help achieve this to some extent, sometimes it's not enough to address certain issues like excess skin and muscle weight in the abdominal area. In such cases, a tummy tuck, medically known as abdominoplasty, becomes an option.
Table of Contents
Detail on Does Insurance Cover Tummy Tuck ?
However, a common question that arises is whether insurance covers the cost of this elective cosmetic procedure over a long period of time. In this article, we will deliver the answer of Does Insurance Cover Tummy Tuck and the complex world of insurance coverage for tummy tucks and help you understand what factors play a role in determining whether or not you can get financial assistance for this surgery.
Understanding Tummy Tuck (Abdominoplasty)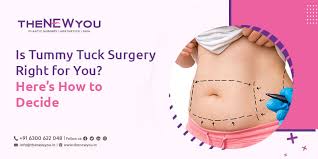 Before we explore insurance coverage, it's crucial to understand what a tummy tuck is and why someone might consider undergoing this procedure. A tummy tuck is a surgical operation aimed at removing excess skin and fat from the abdominal area while tightening the abdominal muscles. This procedure is often performed on individuals who have lost a significant amount of weight, post-pregnancy mothers, or those who have experienced abdominal changes due to aging.
While tummy tucks are often associated with cosmetic purposes, they can also have medical benefits. Excess abdominal skin can lead to various health issues, such as skin infections or rashes. Additionally, separated abdominal muscles, a condition called diastasis recti, can cause back pain and contribute to posture problems. In some cases, tummy tucks can address these medical concerns.
Factors Influencing Insurance Coverage
Insurance companies typically view tummy tucks as elective cosmetic procedures rather than medically necessary surgeries. As such, coverage is often limited or non-existent. However, there are certain factors that can influence whether insurance might cover a portion of the tummy tuck cost:
Medical Necessity: If a tummy tuck is deemed medically necessary, some insurance providers may offer partial coverage. Examples of medical necessity include correcting abdominal issues resulting from significant weight loss or addressing physical discomfort caused by excess skin or muscle separation.
Pre-authorization: Even if there's a medical necessity, the procedure may require pre-authorization from your insurance company. Your surgeon will need to submit evidence and documentation to justify the medical need for the tummy tuck.
Documentation and Medical Records: Thorough documentation of your medical history and symptoms, including any physical discomfort or infections related to excess abdominal skin, is essential. This information will be crucial in establishing the medical necessity of the procedure.
Provider and Plan: Insurance policies vary greatly, and some providers or plans may be more accommodating than others when it comes to covering tummy tucks. It's essential to thoroughly review your policy and discuss potential coverage with your insurance company.
Associated Procedures: If a tummy tuck is performed in conjunction with another medically necessary procedure, such as hernia repair, some of the costs may be covered by insurance.
Cosmetic Component: Insurance companies will often distinguish between the cosmetic and functional components of the procedure. While they may be willing to cover the functional aspects (e.g., muscle repair), they are less likely to cover the purely cosmetic aspects (e.g., skin removal for aesthetic purposes).
Deductibles and Co-pays: Even if insurance does cover part of the cost, you may still be responsible for deductibles, co-pays, and other out-of-pocket expenses.
7 Things on Discussing Coverage with Your Insurance Provider
If you believe your tummy tuck may qualify for insurance coverage due to medical necessity, it's crucial to communicate with your insurance provider and your plastic surgeon. Here's a step-by-step guide to navigate this process:
Consult with a Plastic Surgeon: Start by scheduling a consultation with a board-certified plastic surgeon who can evaluate your condition and determine whether you have a valid medical reason for a tummy tuck.
Collect Medical Documentation: Work with your surgeon to gather all necessary medical records, photographs, and any other evidence that supports the medical necessity of the procedure.
Contact Your Insurance Provider: Reach out to your insurance company and inquire about their policy regarding tummy tuck coverage. Be prepared to provide them with the documentation and information collected during your consultation.
Obtain Pre-authorization: If your insurance company indicates potential coverage, work with your surgeon to obtain pre-authorization for the procedure. This may involve submitting additional documentation and medical records.
Review Your Policy: Carefully review your insurance policy to understand the extent of coverage, any deductibles, co-pays, and other financial responsibilities you may have.
Appeal if Necessary: If your initial request for coverage is denied, you have the option to appeal the decision. Consult with your surgeon and insurance provider to understand the reasons for the denial and provide any additional information that may support your case.
Financial Planning: Regardless of insurance coverage, it's essential to plan for the cost of a tummy tuck. If insurance does not cover the procedure or only covers a portion, you'll need to consider how to finance the remaining expenses.
Insurance Coverage vs. Financing Options for Tummy Tuck
In many cases, individuals seeking a tummy tuck may not qualify for insurance coverage due to the elective nature of the procedure or the lack of a valid medical reason. In such instances, patients often explore alternative financing options to make the surgery more affordable.
Medical Loans: Some financial institutions offer medical loans specifically designed for elective procedures like tummy tucks. These loans typically have competitive interest rates and repayment terms.
Payment Plans: Many plastic surgery practices offer payment plans that allow patients to spread the cost of the procedure over several months or even years. These plans may or may not involve interest charges, so be sure to inquire about the terms.
Personal Savings: If possible, saving for the procedure in advance can be a cost-effective way to cover the expenses. You can establish a dedicated savings fund or use existing savings.
Credit Cards: Some patients choose to pay for their tummy tucks using credit cards. However, it's important to be mindful of interest rates and credit limits when using this option.
Healthcare Financing Companies: Companies like CareCredit offer healthcare financing options that can be used to cover the cost of elective surgeries. These programs often come with flexible repayment plans.
Conclusion on Does Insurance Cover Tummy Tuck ?
While insurance coverage for a tummy tuck is limited, it is not impossible to obtain financial assistance for the procedure. The key lies in demonstrating the medical necessity of the surgery through comprehensive documentation and communication with your insurance provider. Even if insurance does not cover the full cost, alternative financing options can help make the procedure more accessible for those who desire the physical and emotional benefits of a tummy tuck. Ultimately, the decision to undergo a tummy tuck should be based on careful consideration of your individual circumstances, goals, and financial resources.
To read more posts such as (Does Insurance Cover Tummy Tuck Totally Full Detail – 2023), subscribe to our website and give your suggestions in the comments box below, thank you for reading For more Click Here.
Can liposuction and tummy tuck be covered by insurance?
Liposuction and tummy tuck procedures are generally not covered by insurance unless there is a documented medical necessity, such as addressing health issues related to excess skin or muscle separation.
Why is tummy tuck so expensive?
Tummy tucks can be expensive due to factors like the surgical complexity, anesthesia, operating room fees, and the need for skilled plastic surgeons, making the procedure costlier than some other cosmetic surgeries. Additionally, post-operative care and recovery contribute to the overall expense.
What does a tummy tuck cover?
A tummy tuck, or abdominoplasty, covers the removal of excess abdominal skin and fat, as well as the tightening of abdominal muscles to create a flatter and more toned appearance in the midsection.
Is the tummy tuck worth it?
Whether a tummy tuck is worth it depends on individual goals and circumstances; it can provide significant aesthetic and, in some cases, medical benefits, but should be carefully considered in terms of cost, recovery, and expected outcomes.
Keywords : –
does insurance cover tummy tuck after weight loss, does insurance cover tummy tuck after c-section, does insurance cover tummy tuck after gastric sleeve, does insurance cover tummy tuck after bariatric surgery, will insurance cover a tummy tuck after ac-section, does insurance pay for tummy tuck after weight loss surgery, will insurance cover a tummy tuck after hysterectomy,
does insurance pay for tummy tuck after hysterectomy,will insurance pay for tummy tuck after hysterectomy,does any insurance cover tummy tuck,does insurance cover tummy tuck for back pain,will insurance cover tummy tuck for back pain,does insurance cover tummy tuck, can your insurance cover a tummy tuck,what insurance covers tummy tucks,does insurance cover tummy tuck cost,
does cigna insurance cover tummy tucks,do insurance companies cover tummy tucks,does insurance cover tummy tuck for diastasis recti,will insurance cover a tummy tuck due to diastasis recti,does insurance ever cover tummy tuck,how much does insurance cover for a tummy tuck, does insurance ever cover a tummy tuck,will insurance cover a tummy tuck after gastric bypass,
does insurance cover tummy tuck with hernia repair,does health insurance cover tummy tuck,do health insurance cover tummy tuck,does husky insurance cover tummy tucks,does private health insurance cover tummy tuck,what health insurance covers tummy tucks,will insurance cover a tummy tuck if you have a hernia,will insurance pay for tummy tuck if you have a hernia,
will insurance pay for tummy tuck if medically necessary,will insurance cover a tummy tuck if i have a hernia,will insurance cover a tummy tuck if i have an umbilical hernia,will insurance pay for a tummy tuck if you have diastasis recti,will insurance pay for a tummy tuck if you had a c section,does kaiser insurance cover tummy tucks,does insurance cover tummy tuck after weight loss surgery,
will insurance cover tummy tuck after weight loss surgery,does insurance cover liposuction and tummy tuck,does medical insurance cover tummy tuck,will medical insurance cover tummy tuck,does insurance cover tummy tuck after pregnancy,does ppo insurance cover tummy tuck,
does insurance pay for tummy tuck after c section, does insurance pay for tummy tuck surgery, insurance cover tummy tuck reddit, does insurance cover tummy tuck surgery, what insurance covers tummy tuck surgery, does united healthcare insurance cover tummy tucks, does umr insurance cover a tummy tuck